Over the past year Google have really invested in giving advertisers the ability to set up rules to help them automate and scale the management of their accounts.
This screenshot shows you where you can find the rules in the Google Adwords interface. The screenshot was taken on the Keywords tab but the rules are accessible from all tabs.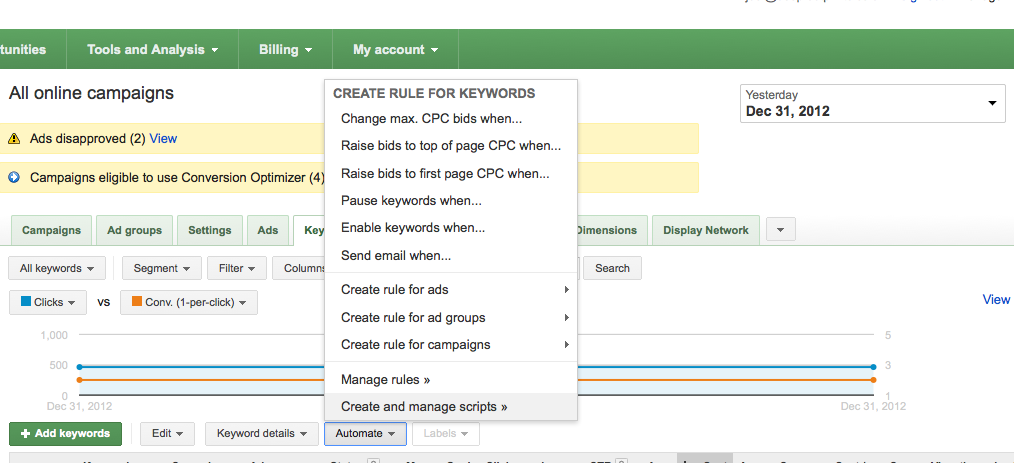 As you can see from the image there are lots of rules that can be implemented to automate the management of your PPC account. For this post we will be specifically focusing on the management of keyword bidding and pausing rules.
{ 6 comments }